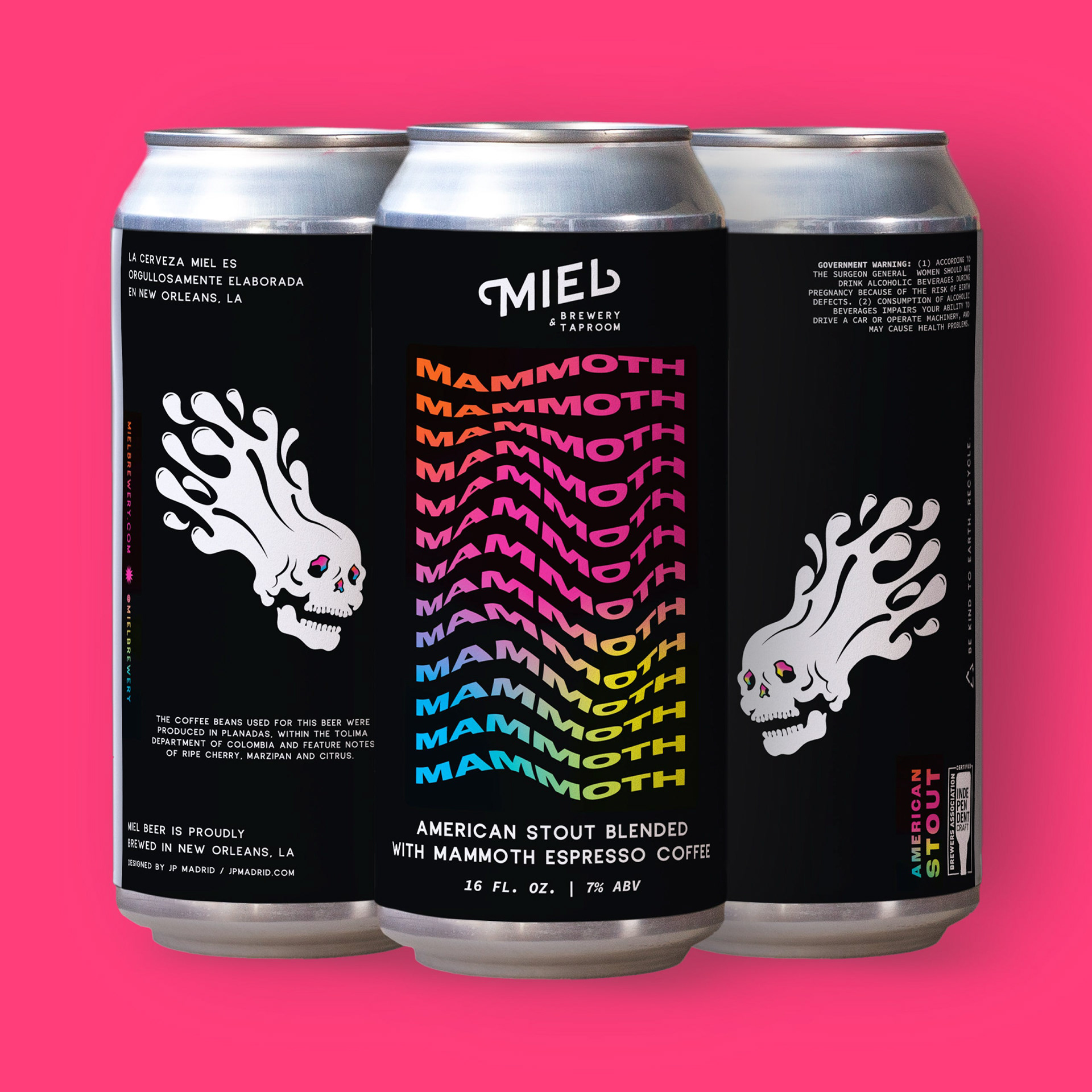 This one is a milestone in my design career. For the last few years I've been seeking out a way to collaborate with a local brewery to design a can and I had the absolute pleasure to work with my favorite one.
Miel Brewery and Taproom
 is owned by Janice Montoya and Alex Peyroux and is located in the Irish Channel Neighborhood of New Orleans, and, other than the Apple Store, it's my happy place. Janice has also infused her Latin American heritage into several of their beers, like Flor de Jamaica and Paleta de Mango, which makes me feel right at home.
In the past few months,
Mammoth Espresso
found a home at Miel Brewery and collaborated with them on this American Stout blended with coffee beans from the Tolima Department of Colombia. It is a smooth and inviting stout with notes of cherry and citrus. 
The inspiration behind the design was the recurring skull motif in Mammoth's brand, paired with my love for thick typography and gradients.